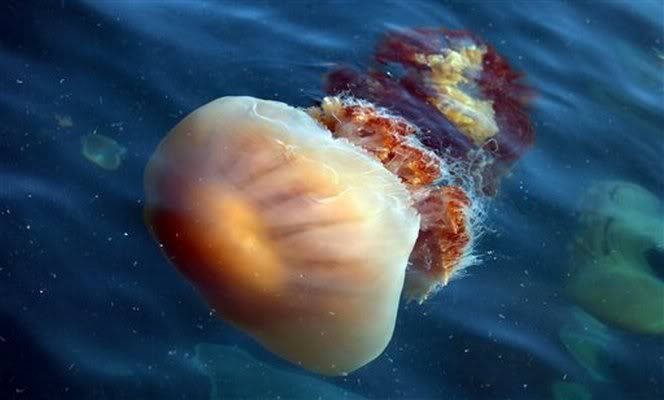 GIANT FUCKING JELLYFISH TERRORIZE ASIAN PEOPLE.
Rock on, Huge Alien Jellyfish. Rock on.
PS, Does anyone want to come see the
JELLYFISH: THE INVASION HAS BEGUN
exhibit with me at the Aquarium? I know it's expensive but I'll drive! I like jellyfish, they are neat, and confusing. We could see dolphins too!!!!