Every year, the Maryland SPCA has this awesome event called the March for the Animals. This is my first year at the event and I will be walking as an individual to support the organization and hopefully raise funds & awareness! I just set up my online donation page. My goal is $30. Anything you guys can contribute would be appreciated! Besides being my employer, the Maryland SPCA is a fantastic organization that finds forever homes for hundreds of homeless animals each year! They also offer low-cost spay/neuter programs, spay/neuter programs geared specifically toward pit bulls and low-income pit bull owners, Trap Neuter Return programs, and a Wellness Center that provides afforable basic medical care for your pets! We also work with area shelters & rescues and provide obedience training for your dogs!
I've worked for other shelters before and I have to say, quite honestly, that the Maryland SPCA is a stellar shelter. The staff is hard-working and dedicated, the animals are well-cared for and loved by everyone who works there, and it's a great place to work
or
find a pet. I'm really excited to be part of the Maryland SPCA and I'm stoked to be walking to support them.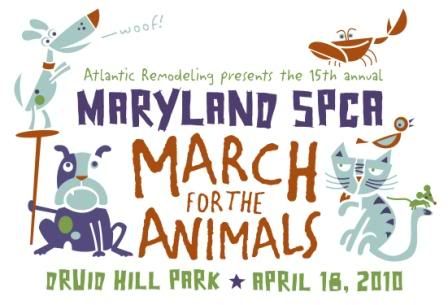 SPONSOR ME!! <3
HAY YOU GAIS! Guess what?